February 1, 2022
The 6 Principles of Information Design
Create Engaging Infographics
Presenting information with graphics enhances understanding.
This is not a new concept!
Infographics add value by increasing understanding and the reach of research and data. Information is more likely to be retained if it was learnt from an infographic than from text alone. In the below points we will let you know about some basic principles of information design:
1. Know your targeted audience
It is important to have a clear idea about who you intend to present the infographics to, and how to reach them. Visuals that are created for scientists are different from those created for marketers. performing a thorough audience research will assist you in choosing the best supporting content, graphs and designs.
2. Use catchy header to compel your readers
Consider a short title for you infographic but an interesting one that would make an impact on the reader such as " breaking news ".
3. Provide a reader process
Use lines and arrows while creating your infographics, have a clear start and end to guide readers through the information you intend to present and make sure they haven't missed any information. Don't forget to shed some light on your expected financial performance over the next five years, including details about expected Revenues, Direct Expenses, Gross Profit, Taxes, Depreciation & net Income.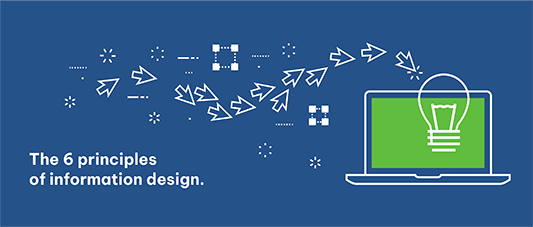 4. Stress on the key messages
Emphasizing the key messages can de done by enlarging the size of the relevant words or sentences, as well as enlarging the size of the containing shapes. You can as well use brighter colors to stress on certain points.
5. Create a balance between the infographic elements
It is important to create balance between images, charts and text used in the data visualization. Try to limit text to striking titles, brief annotations and bullet points. In general, clear and concise infographics are most successful.
6. Don't overuse different colors and fonts
The variety of colors and font types can be tempting in the process to creating an impressive data visual, but it is actually better to choose from 3 to 5 colors and limited types of fonts and stick to them in the infographics designing process.
These learning resources will help you create a simple business idea, make your first sale, and grow a thriving and successful business. You can do it. And we at STS BUINESS TOOLIT can help you with our ready-made business templates.
For specialized support, we are offering you an amazing library
of predesigned, fully editable infographics for all business purposes,
view STS infographics package HERE.